Finding Good Photos
Find a good quality photo
It's very important that when you search for pictures, you get good quality pictures.
Look for photos that are at least 450 pixels width. If you hover over a photo thumbnail, you'll see the dimensions at the bottom. If it's only 250 pixels, then you'll probably be making it bigger in the slide and it'll be blurry.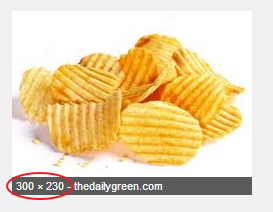 When you click on a thumbnail in Chrome, it will show you a preview of the picture in an expanded window.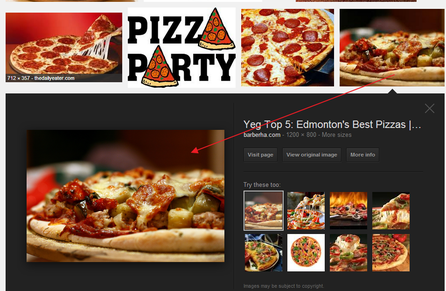 Make sure the full-size picture is good quality, clear/focused, not blurry!
Make sure it has no watermark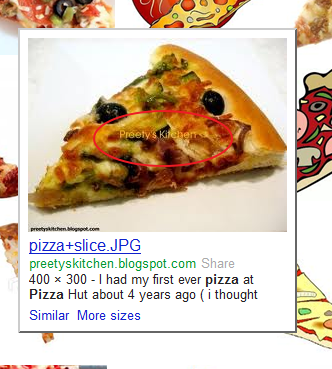 Copy the Picture onto a slide
Don't copy the thumbnail! That's too small and when you try to make it bigger in your PPT, it'll be blurry!

When you click on a thumbnail in Chrome, it will show you the bigger picture in an expanded window. This is the one you want to "Copy" - just right-click on it and choose "Copy Image". 

Paste the picture onto your slide by using the keyboard shortcut CTRL+V. On your slide, make sure there is some text in your text box, otherwise the text box will disappear!
It should be a decent size when pasted. If it's too small, you can't make it bigger or it will become blurry! Find another, bigger picture instead.
Photo really big?
When you bring in a really big picture like this one into PPT...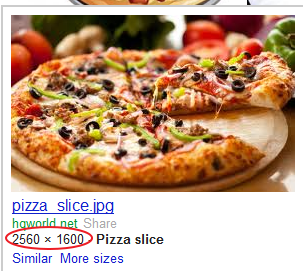 ... you'll need to make it smaller.
Option #1: CTRL+Scroll Wheel to zoom out; resize your picture dragging in from a corner (not the sides or it will become squished/stretched!), then move it into place.
Option #2: Right-click on the picture, go to "Size & Position"...
Change the percentage for the height .
If you don't see your picture anymore, CTRL+Scroll wheel to zoom out. 
Compress photos
If you've brought in a really big picture, you may want to compress the photo so you PPT file size doesn't get huge (and slow down or crash PPT when you're working on it).
Click on the picture, then go to Format tab. Click on Compress Pictures...

Go to the Pictures toolbar, and here are the settings/options...